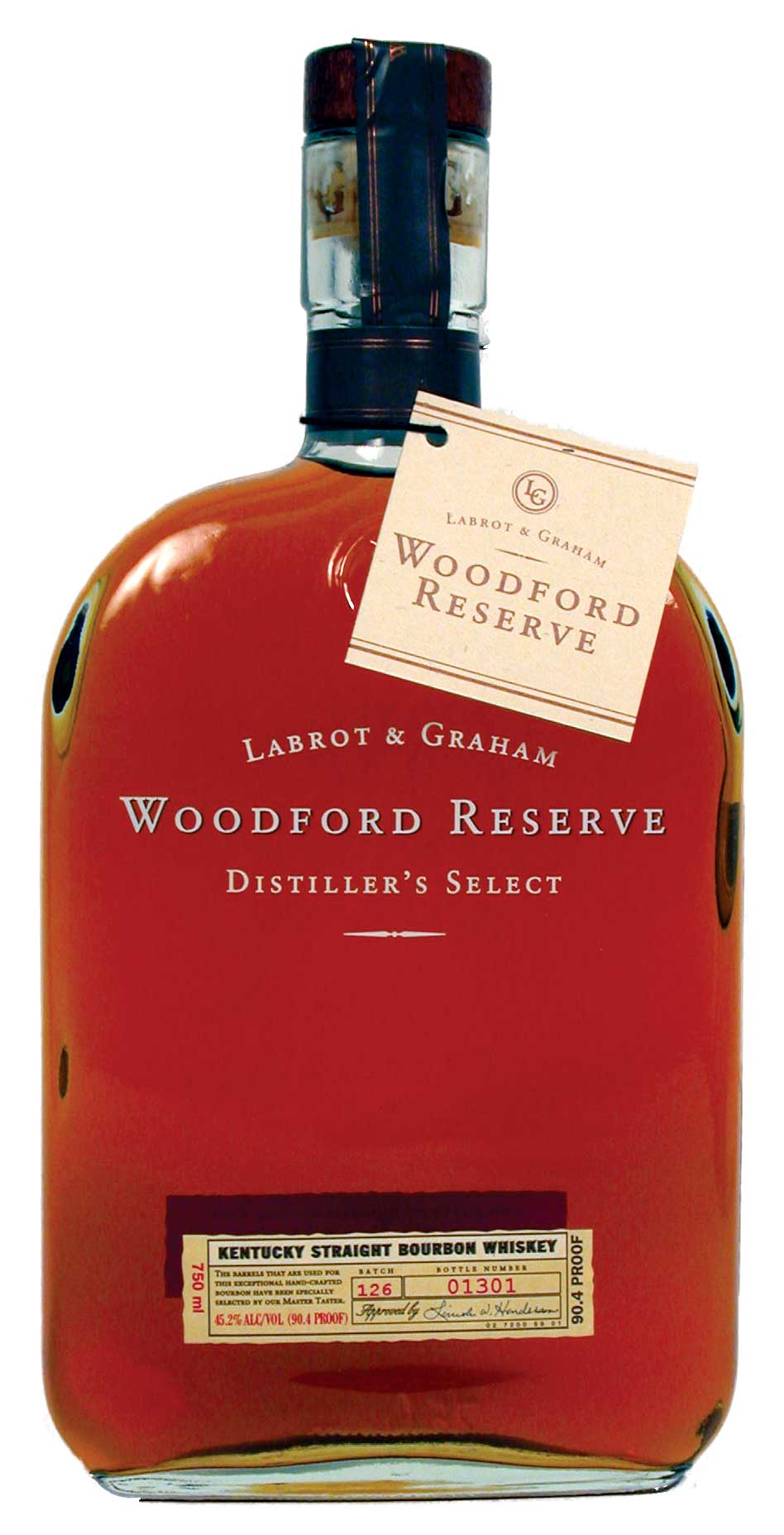 What Bourbon aighta' be (That was my Kentucky accent). I can't say enough good things about Woodford Reserve. It is smooth, tasty, and affordable. Makes the Scotches seem a little bloated when you can get such great flavor at $30.
Woodford Reserve is a Kentucky Straight Bourbon whiskey and hovers around 43-45% alcohol. The distillery is located in cozy Versailles, Kentucky and has seen its share of owners. It was established by Elijah Pepper but was sold to Labrot & Graham (hence the name on the bottle). Then a few flip-flops later, and it is now currently owned by the
Brown-Forman Corp. Moving on...
This yummy whiskey is
crafted
in small batches under a watchful eye. I know the term "small batch" is thrown around a lot, but whether Woodford does it truly is of little concern. It is delicious whatever they are doing, so they should keep it up!
Palate: light citrus with lots o' warm honey!
Body: medium, syrupy with a little tingle from the high alcohol %
Finish: smooth vanilla, with a little smokiness
Ok folks, listen up. If you want to have "premium" Bourbon in your bar, look no further. From all the

San Francisco Spirit awards

(Woodford won more medals to list) to

Wine Enthusiast

ratings, this bourbon doesn't mess around. It is devilishly smooth with excellent sweet flavors. Woodford is simple in their approach to creating fine Bourbon, and it pays off in their excellent product. Grab a bottle and enjoy! I give my favorite bourbon a 9.5 of 10. Could be a little more complex,

that's

all.
Questions for YOU: Have you tried the Double Oak variety? Any good?